Phone
(908) 719-7703
E-mail
Please include your full name, address, and telephone number in all e-mail correspondence. Please also state your preferred method of contact.
David Cillo - Please direct any questions or comments about scheduling, estimates, and pricing to Dave. He can also answer any general questions about our company and our services.
Questions regarding employment opportunities may be directed to Dave. You may also call the number above and leave a message stating your name, phone number, e-mail address, and position desired. Someone will get back to you as soon as possible.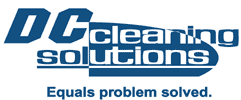 Cleaning | Maintenance | Service Area | Discounts | Employment | Contact | Home


© 2000 DC Cleaning Solutions.