Our most popular maintenance and repair service is screen restoration. Exposed to the elements year round, aluminum screens quickly deteriorate, depositing aluminum oxide on the window itself. This granular substance works its way into the glass, permanently damaging and clouding the surface. The aluminum oxide can also build up on the sill, producing a stain that is very difficult--sometimes impossible--to remove. These problems are easily remedied by getting rid of your aluminum screens. We don't replace your screens; this is costly and unnecessary. We keep the frame intact and simply replace the aluminum screening material with new and attractive fiberglass material. Fiberglass screens look better and are harmless to your windows.

There are some things for which you need to call in the artillery. There are things, however, that we can handle just as well as the big boys--without costing you a fortune in the process. We are capable of performing light household masonry and repair. Perhaps you have a brick structure that has lost some mortar in certain areas. Replacing this mortar is called "repointing," and we are capable of performing this for you. We can also resweep your driveway, which involves replacing the stones and gravel that are dug out and scattered over time.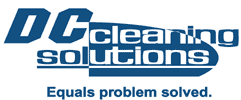 Cleaning | Maintenance | Service Area | Discounts | Employment | Contact | Home


© 2000 DC Cleaning Solutions.